COMING SOON! Saturday, September 18th at 10:30 a.m. at New Hope Baptist Church… our annual Octagon Dodgeball Tournament! (Free to play!)
For all 10-18 year old's.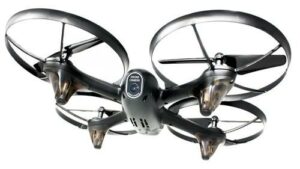 Every player will be entered to win one of several prizes, including a brand-new remote controlled DRONE!
Organize & bring your own 3 person team, and compete in a team-vs-team Octagon Dodgeball ("Gaga Ball") Tournament!
If you are a single player without a team, come anyway! Also, you can contact us at

‪(816) 379-6361‬, and w

e will work to join you up with other players.
>>>>> Register to guarantee your team's spot!<<<<< (registration not necessary to be in the tournament)
Arrive between 10:15-10:30 AM to check your team in. Things will begin at 10:30
Friends and family are welcome to attend!
There will be a concession area with food off the grill, snacks, and drinks available to purchase.
Our Assistant Pastor Andrew Laux will be speaker this year.
REGISTER BELOW